The wearing of masks is mandatory at all times outside the home throughout Turkey.
This includes, but is not limited to, all public places, including streets, side streets, parks, gardens, picnic areas, markets, sea side and public transportation including Metro, buses, taxis and ferries. Masks are also mandatory in all shops, restaurants, hairdressers and barber shops.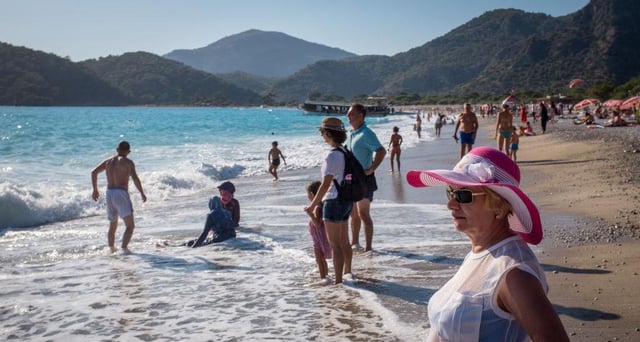 There will be strict inspections to ensure the measures are being carried out. Those who do not abide by this rule may be issued with a fine of 900 TL (approximately £106).
There remains an ongoing curfew for those who have a chronic medical condition, who must stay inside between 8pm and 10am on a daily basis, though this does not apply to those visiting for tourism.
All arrivals into Turkey are subject to a medical evaluation for symptoms of coronavirus, including temperature checks.
Any passengers showing symptoms including high fever, coughing or respiratory difficulties will be will be required to undergo a swab test for coronavirus.
You can read more here:
https://www.scotsman.com/health/turkey-travel-advice-latest-fco-guidance-flights-and-holidays-and-if-turkey-uks-quarantine-list-2450025